Moosa Bar, a Melbourne suburban hidden gem. The fact that I have known Denzel -the owner of Moosa - for years inspired me when ideating the branding, and understood how much this bar means to him. Denzel has been researching European and Australian breweries, space age interior design, and his love of photography and vinyl collections prior to opening this bar. I could only visualise Moosa Bar branding somewhat nostalgic, and with a bizarre sense of humour. Because that is the Denzel I know.
Moosa bar is a fun and funky establishment that combines the laid-back atmosphere of vinyl music room with the groovy aesthetic of a lava lamp and ball chair. The logo for Moosa bar is hand-drawn, giving it a personal, retro, and unique touch. The space theme is incorporated into the design, adding a touch of whimsy and otherworldliness.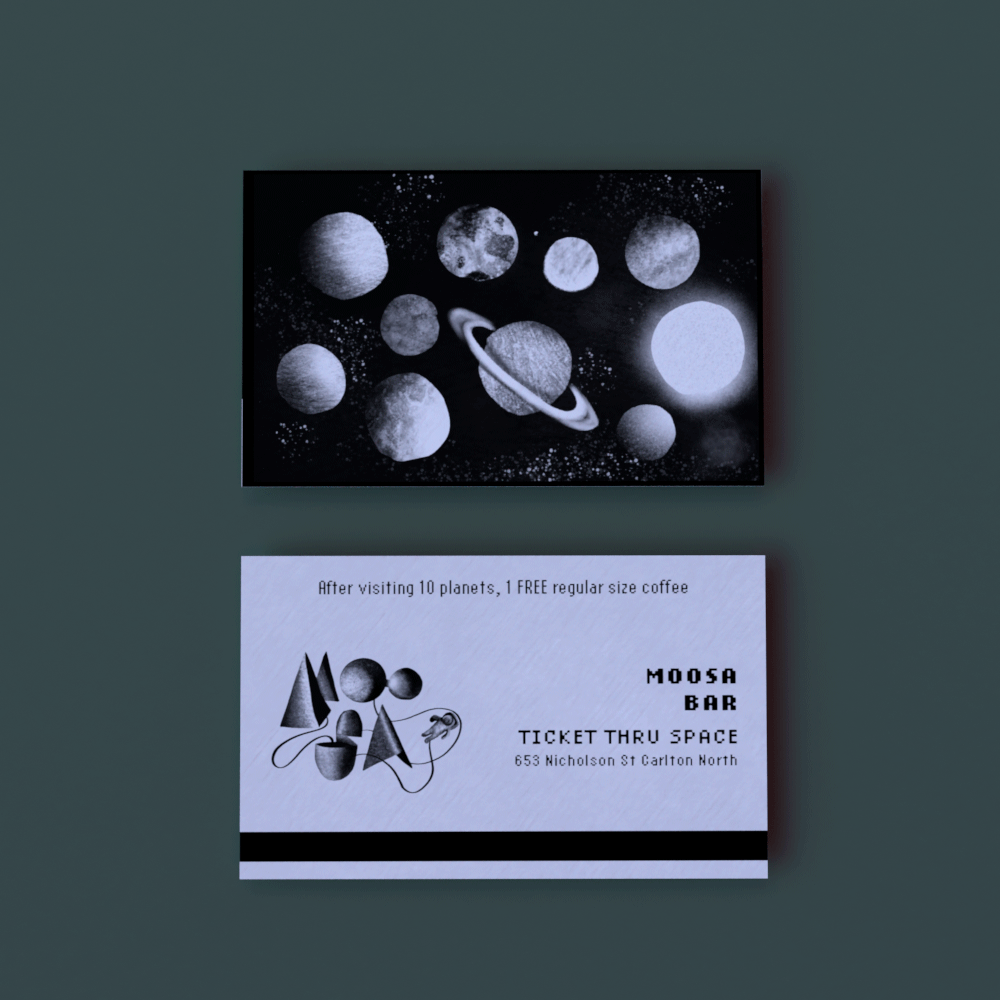 Apart from the classic cocktails, and laid-back atmosphere, Moosa bar also offers venue for talents to perform to jam. The poster designs have been designed with having audience in mind, in the format of printing production as well as social media posts.