When I just started working with Selene's Chocolate, they already have a logo, and just needed someone to build up a visual identity guideline. Therefore in this case, I refined the branding colours for them, developed a vi guideline to keep the consistency of the brand, and designed a pattern which can be applied in many ways in food industry. 
The branding design duty included the outer appearance for some outlets. This wallpainting was designed by me and painted by an amazing Melbourne artist
David Lee Pereira.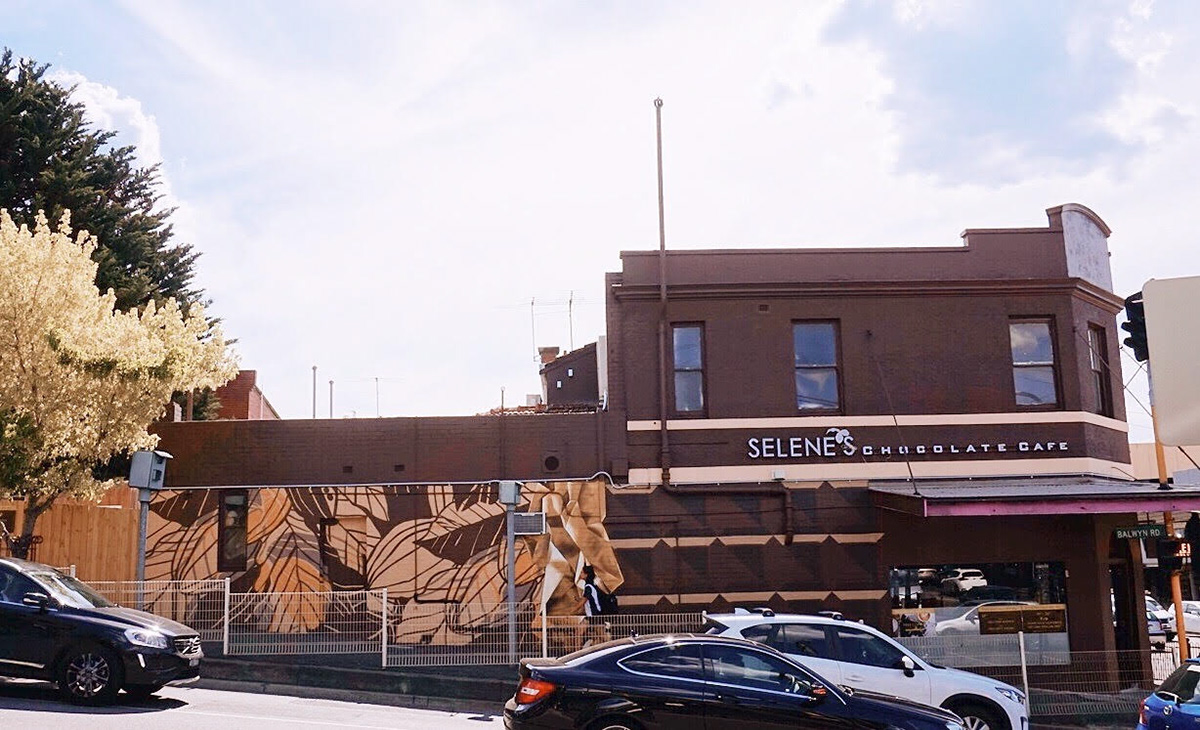 Furthermore, I was also in charge of planning photography for themes and products, business card design, menu design, illustrations, promotion posters, package design, and finishing design for online marketing tools.