This series of black and white photographies is my second collaboration with Chen-Long Ho. As we'd noticed that our 2013 series was sometimes referred to as horror, we got inspired by Japanese horror comic book artist Junji Ito and imagined this special style of make-up.
Not only did we shoot in grayscale mode, all the styling and scenes composition only used black and white. 
While most of people pursue the trend of fashion, we're looking to create non-mainstream beauty.
Since we're not good at imitating the pretty styles which get public attention, we decided to express what we're good at unreservedly. Thus the rolling eyes in the pictures are real, we don't resort to post-production effects!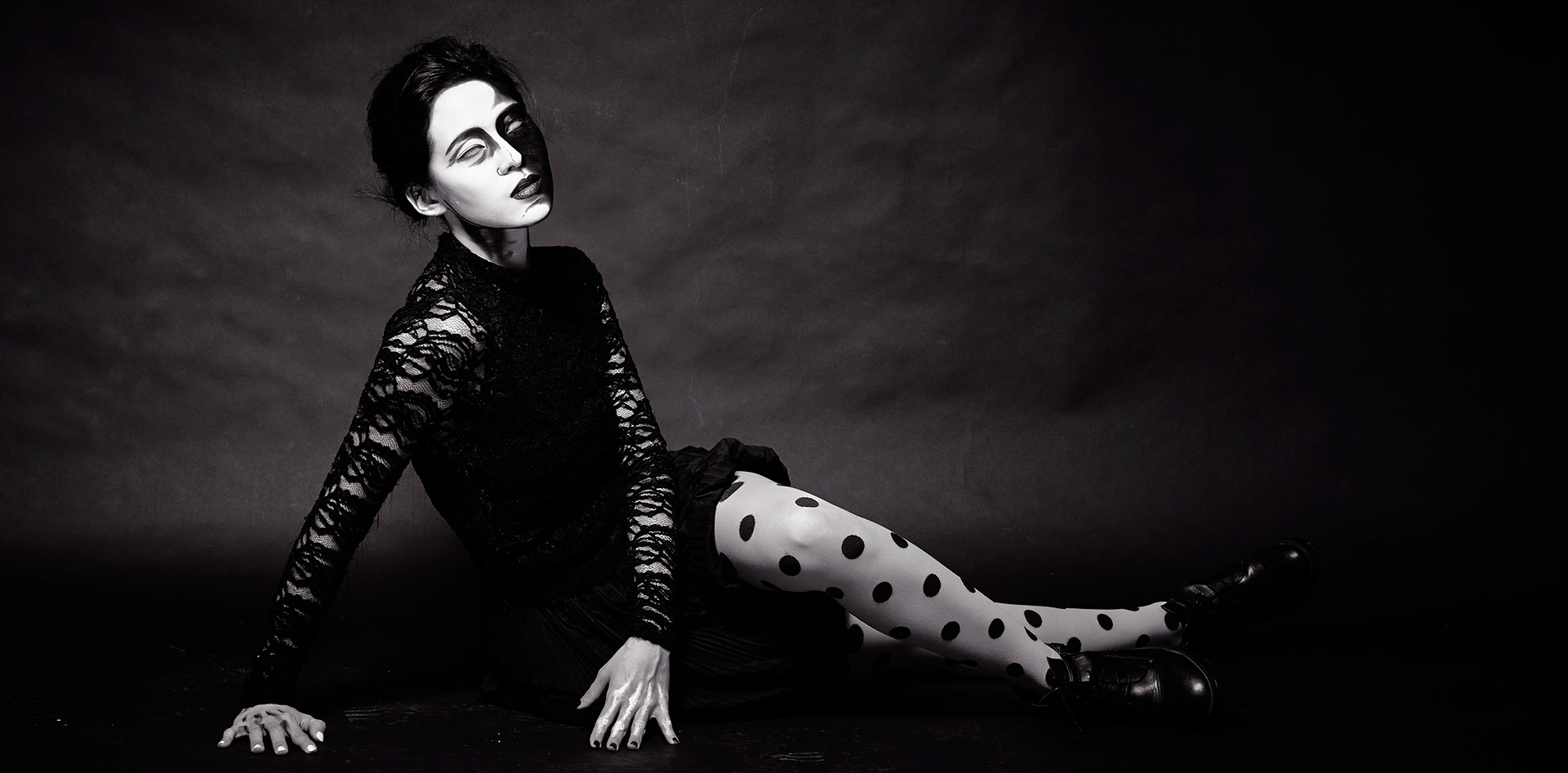 Our usual combination of exaggerated expressions and body postures increases the surreal aspect of our manga-like images. We used ribbons and projection to strengthen the sense of space. 
Concept, modeling, Art Direct by Colorful Shih (Shih Jia Wun)